Service
System Load Test
Penetration test and code scan help you to understand the vulnerabilities of your system, it is important to understand how secure is your system.
Understand the capacity of your system by load test is as important as security. It helps you to prevent system failures which due to unexpected traffic of important events.
It is essential to understand your system's capacity before any events.
Methodology
How to perform load test?
Our consultants will analysis your system by reviewing the design and information provided. By using Apache JMeter, we will simulate ten thousands of users accessing your system concurrently. We will find out the performance of your system with high loading and the weak point of your system.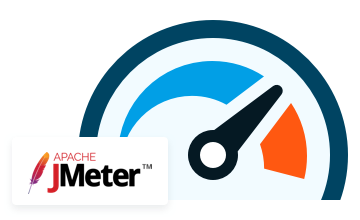 Workflow
This is how we work
Step 1

Prepare load test plan

Step 2

Execute initial load test

Step 3

Generate initial report

Step 4

Execute 2nd round load test

Step 5

Generate final report
Why work with us?
We have 9+ years of experience in scalable system development with 1M+ end users, our clients including TV broadcasting company, telecom company, government departments and etc.. Our engineers are well trained and certificated by cloud platforms including Google Cloud Platform, Alibaba Cloud, AWS and etc.. We understand the most important principles for designing and developing scalable systems. We are keen to share our knowledge with our clients.
We are offering
One-off Load Test
Annual Subscription